Solar Art Window Film, Print Ads
City and State:
North Hollywood, California
Product:
Protective Window Film
Target Market:
Homeowners 35+
Media:
Magazine and Newsprint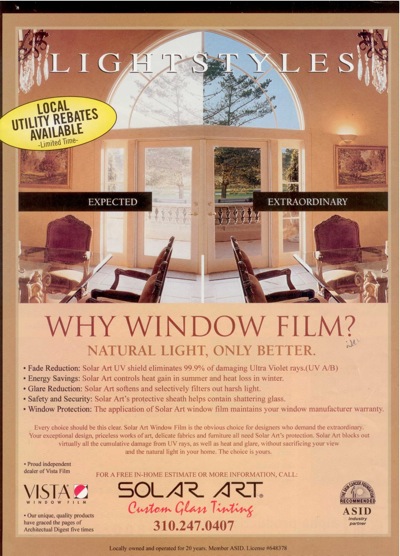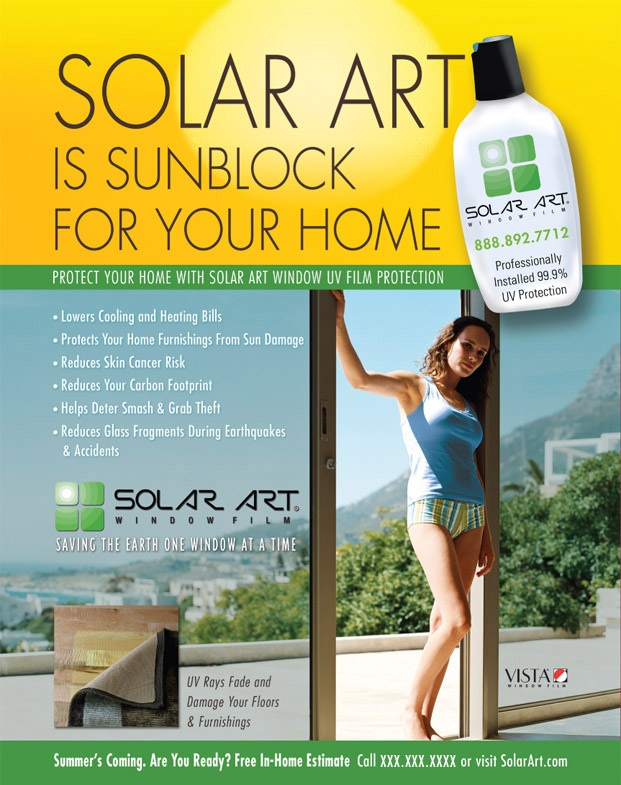 Redesign their ad:(see before & after)
Take the client from looking like a window company to identifying them as solar protection to keep the sun from damaging a home's interior. Target market research and identification of the benefit of product for high end clients. Provided copywriter services and graphic design.
(Before: Left, After: Right)