The Kitchen Warehouse - Homeowner & Contractor Eblast Programs
City and State:
Los Angeles, CA
Product:
Kitchen & Bath Cabinets
Target Market:
Homeowners
Media:
Email Marketing (Eblasts)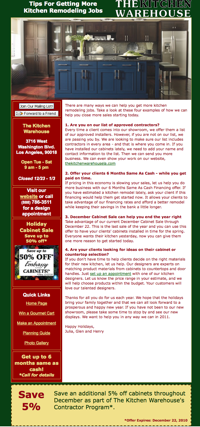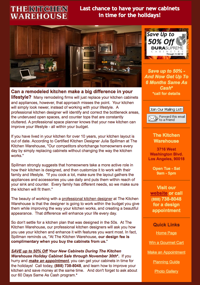 As an award-winning Constant Contact business partner, we target our clients' email lists with specific messages based on the target market. The example here is a commercial account appealing to contractors, and a consumer list for homeowner remodeling. Ask about our email marketing packages.