Ken Cranes, Thank You & Customer Satisfaction Mailing
City and State:
Locations throughout Greater LA
Product:
Home Entertainment
Target Market:
Past Customers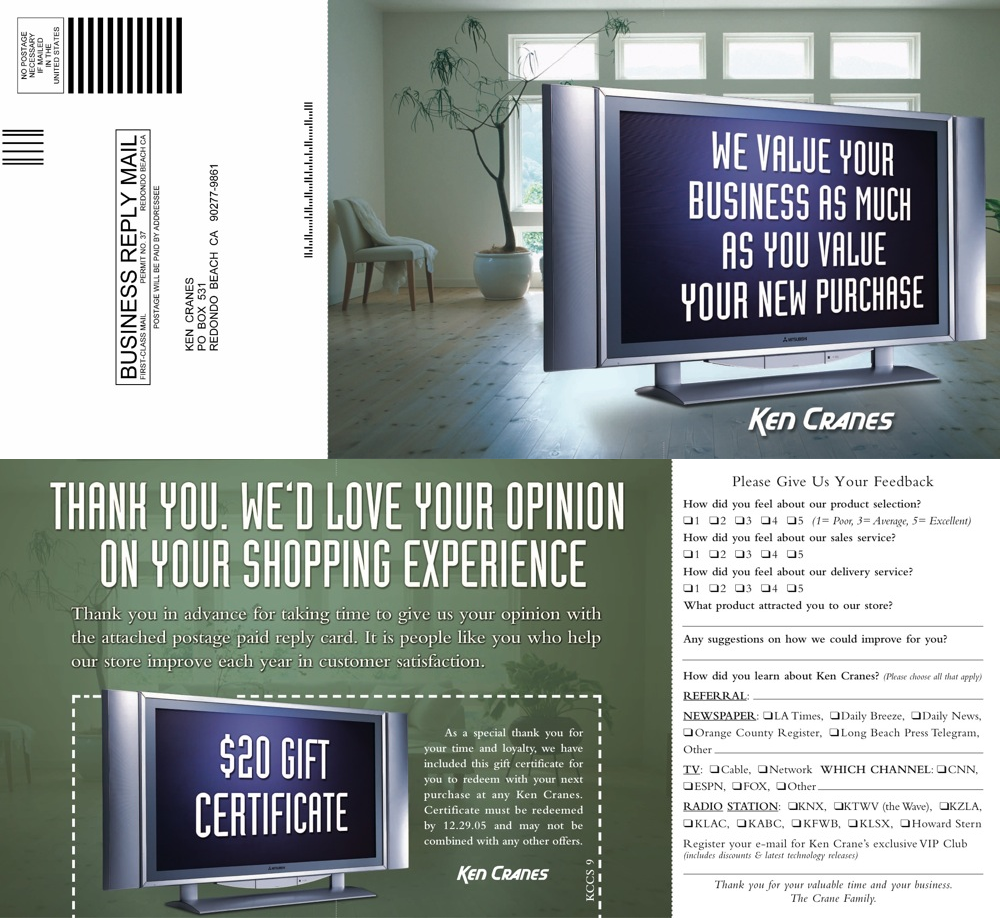 Ken Cranes Home Entertainment hired us to determine what their customers thought of their business and to track over a number of years how that improved. We went a step further: we designed a Thank You Card with a questionnaire that also provided customers a $20 coupon towards their next purchase. This resulted in showing perception about their service and their products to management and the sales team alike. In addition, the resulting sales with the $20 coupon helped fund the research over time. A Win-Win for Ken Crane's.
(Click image for larger view.)