Dr. Harold J. Kaplan, Facial Plastic Surgery, Ad Design & Print Ads
City and State:
Torrance, CA
Product:
Facial Plastic Surgery & Injectables
Target Market:
Women & Men, South Bay Area
Media:
Print Ads & Direct Mail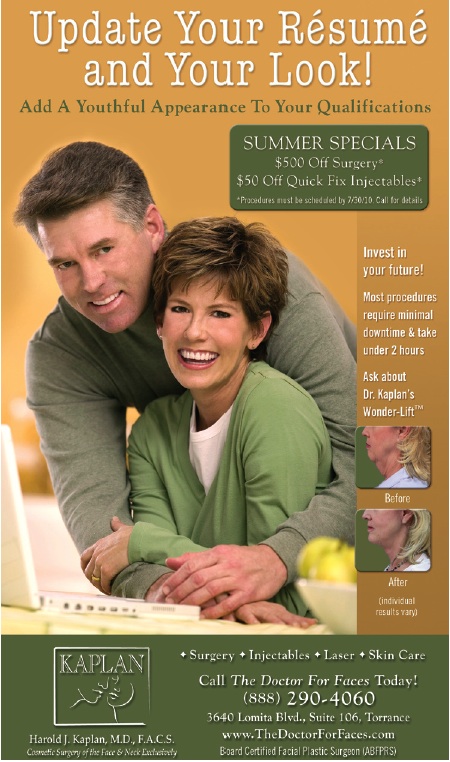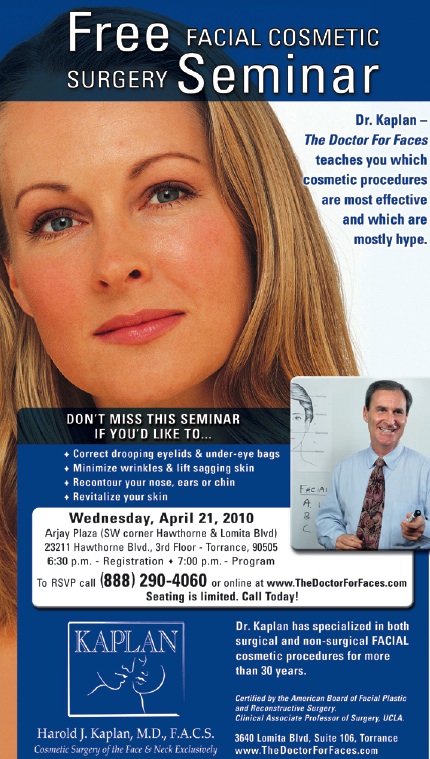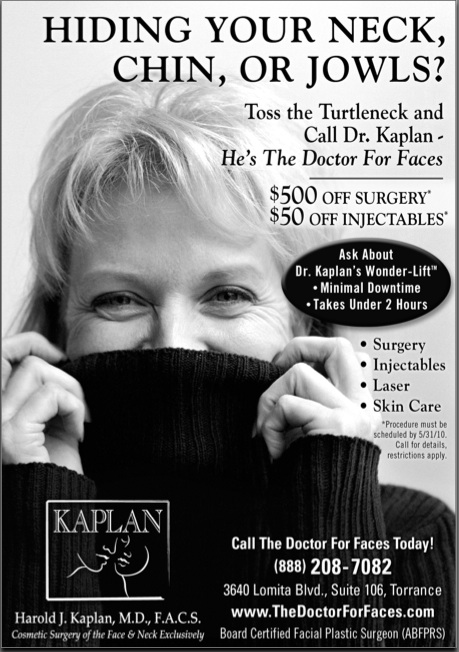 Target different concerns the market has about aging and create ads that relate to those needs.
Market the client through seminars that bring forward the doctor's expertise and create a comfortable environment to learn more about plastic surgery (middle). Reviewed the doctor's presentation and advised him on marketing methods that could enhance his information without "selling," but making sure the audience knows he is the "above the neck expert." Tagged the client with The Doctor For Faces branding.