Clark Adams Co., Newspaper Advertising
City and State:
Redondo Beach, Torrance, West LA
Product:
Replacement Windows & Doors
Target Market:
Homeowners, 35+ Owner Occupied housing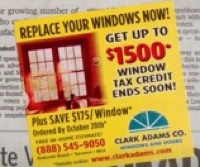 Negotiate and buy a high impact media that is targeted to specific zip codes and ensure it is seen by the homeowners in that area.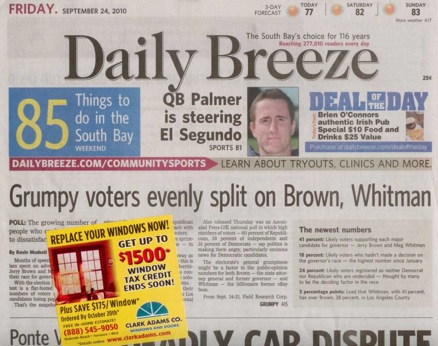 Make sure that homeowners are aware of the energy rebates that are available for window replacement. Design a marketing campaign that shows homeowners the tax credit and stresses that the limited offer requires the windows are installed by the end of the year. Negotiated high impact post-its and targeted specific zip codes where the home sizes are larger and therefore more windows to replace.