Pinterest Best Brand Practices 8/2014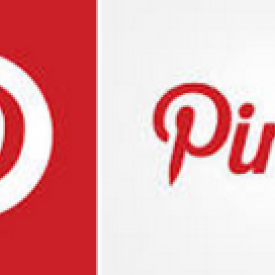 Pinterest Best Brand Practices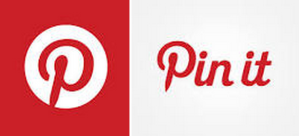 Pinterest is moving up on Brand Managers top priority and I think I can show you why. It is the number one direct response marketing tool on social media platforms. That means that 21% of pinners purchase directly from a link through a pin. It also means that if you are a non-profit or service company, you need to get clear on how it works and work your own direct response magic by pinning information that is likely to show off your skills or organizations goals. Let's see what the best practices are for brand pinners and remember my laptop bootcamp may be the best way for you to get some help in strategizing your Pinterest campaigns. We will roll up our sleeves and strategize your pins to appeal to your target market and click through to the place you want them most.
Pinning Your Brand To The Top
Since its 2010 launch, Pinterest's users have grown immensely. The platform has released new features and marketing strategies continue to change. Currently, the following 7 tips make up the most effective best practices implemented by top brands.
Pin When Your Fans Are Active – Pinterest users post mostly on Saturday mornings and during the week but later in the day over other platforms (2pm-4pm and 8pm-11pm). However this varies by the target market so don't discount your best posting time if it does not match the national stats. As in all social media, measure your results and post when your fans are posting.
Verify – Start here to verify your brand's website with Pinterest. You can use Pinterest without verifying your site, but you won't have access to Pinterest's Analytics, which helps you plan your posts more efficiently so verify.
Make Your Boards Relevant– Pinterest is not about just blasting your company's content all over your boards. The key is to talk to your target market and make sure they are comfortable using your boards. That means examining your customer's needs and wants and creating boards they are likely to want to share and learn from.
Pinners Are Searchers – Pinners search for relevant content to post to their boards. So the search feature on Pinterest is your best friend. Make sure you research your industry and your visitors to understand complementary products and the likes of your customers. Don't forget to see how you are doing when conducting a search on Pinterest.
Post Content Using The 80/20 rule – It's a fact that brands that use the 80/20 rule (80% pinned content from brands and 20% re-pinned content) keeps your pinners coming back. Don't make your visitors work too hard to define your brand.
Reward Your Loyal Pinterest Fans – You can use Pinterest to reward your followers by showing them content first and even discounting a promotion on Pinterest before you make it available to everyone. Major companies like Neiman Marcus and Target are using this strategy to grow their sales and reward their pinners. Neiman Marcus launched its Spring 2014 collection on Pinterest before the company announced it on their own website. Target used the pins of a top Pinfluencer to collaborate on party accessory design. Each example used pins to help their followers get the advantage.
Make it easy to pin – Website Images must be optimized for Pinterest in order to use it effectively. Which means that adding pin it buttons on your website images will increase the sharing of your website by visitors who use Pinterest. Who doesn't want website visitors to share their website? But with Pinterest your images have to be large enough for Pinterest to recognize it as an image, smaller images are not recognized so make sure there is a good sized image on your website pages.
Want to learn more? Come to my Social Media Marketing Classes and Hands-on Laptop Bootcamps for help developing your Pinterest strategy. It doesn't matter what your business is, we can find a way to help you post effectively to accomplish your goals.
Liz Harsch, has been helping small and medium sized businesses make the most of their marketing investments since 1988. Her company, Tailor-Made Advertising is an Authorized SCORE workshop presenter and an awarded Constant Contact Email Marketer and Authorized Local Expert presenting Workshops for Constant Contact, SCORE, SBDC, Metropolitan Water District, multiple Chambers of Commerce, The City of Los Angeles and other Organizations. If you are interested in a quote or more information on a mobile website email us at tmade.mkt@verizon.net. For more information about Liz or Tailor-Made Advertising, visit tailormadeadvertising.com. To schedule Liz Harsch as a speaker on Traditional and Online Marketing, Social Media, Analytics or Email Marketing for your organization, Email us at tmade.mkt@verizon.net or call us at 310-791-6300.