Website & Online Marketing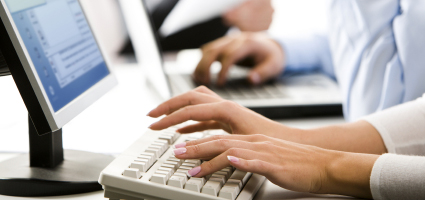 Your website is your calling card 24/7. However today it can be so much more. Designed correctly, your website can implement action items that transform the consumer from passive to an active shopper. We can help your website become two way communication with your market. We can also help you learn a lot more about how your market is using your website and how to direct the traffic where you want them to go on a daily basis.
It is important that your online presence extends beyond your website, using tools like social media, email marketing, and paid search campaigns. It is important that all of these aspects of your marketing plan - and even your traditional media endeavors - present a consistent company image and are flexible enough to change over time. We can help you manage all these different vehicles and make sure your company presents itself at its best.
At Tailor-Made Advertising, we will help you develop a system to measure your online media budget and a way to improve its results over time. We are well aware of the alternatives that you have for your advertising budget and clicking on a word is not the same as someone attending your event or making an appointment. Therefore the method for online ads needs to be selective and traceable so you can know if your money is working for you.
In addition to paid search there are many options for online advertising - from sponsoring a site that your target market is likely to visit, to re-tracking that allows you to follow someone who has visited your site to other sites that they frequent. You can even target specific neighborhoods and events to make your logo and company name seem to appear everywhere when in fact it is just following your target market.
Traditional media too offers digital format that is sometimes very cost efficient. The key with using this is to make sure that you are able to track those leads back to your website so you can know if the websites that are referring you leads are also referring you sales.