Social Media Events and Hands-On Trainings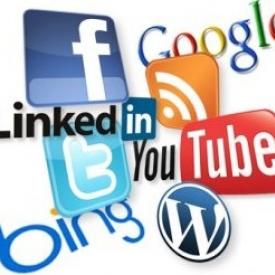 Are you ready to use Social Media, Email Marketing plus your traditional or grassroots advertising. Attend one of our FREE Workshops below. If your Association, organization or company needs a speaker or trainer on these subjects, we are professional trainers with SCORE, SBDC, Constant Contact and Chambers to keep you up to date on the marketing tools. You can also sign up to get our training notifications for our next scheduled events.
Sept 13 - Free Webinar: Win the Battle of the Inbox - Email Marketing Straategy 10:00am - 11:00am Online Register Here
Sept 13 - Free Workshop: 10 Steps To Email Marketing Success Live Demo 6:00pm - 9:00pm Fullerton Register Here
Sept 28 - Free Intro/Paid Hands-on Boootcamp: Social Media that Sells-Create Effective Facbook Ads & Landing Pages Laptop Workshop 9:00am - 12:30am Hawthorne SBDC Register Here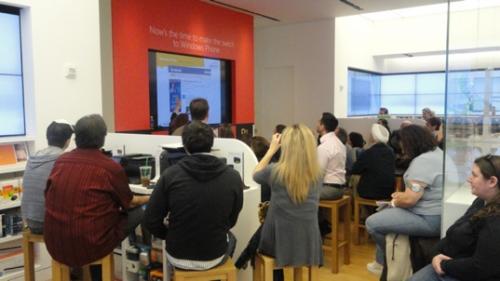 Bootcamps are $159, and must be paid for before attending to hold your spot. The currently scheduled class descriptions are listed below, sign up for the class that meets your needs.
FREE Social Media Marketing, Instagram & Pinterest Sells!

Learn how to leverage social media to grow your business or non-profit & how your strategy affects your success.
Learn to make the most of your time using free online tools.
Learn what social media platforms are being used & what features recently changed.
Learn how businesses use Pinterest to help sell.
FREE Create Email Marketing That Rocks!
Learn steps to reach your goals using strategic Email Marketing.
Learn reasonable goals of online Email Campaigns & how to improve your results.
Learn what content gets the best results, what role images play & how they should be used.
Learn what steps to take before you push send.
FREE Social Media Timesaver - Make Social Simple!
Learn the latest timesavers & practices to save time & get you back to running your business.
Simple ways to find usable/relevant content for your posts.
Learn how to integrate your social media into sales promotions & events.
FREE Create Effective Event Marketing - Simple Strategies & Best Practices
Learn the different types of events you might run.
Learn how to set a goal for your event.
Learn how to promote your event.
Learn how to set up an effective online registration process.
FREE Online Campaigns That Work - Designing Offers & Promotions
Learn how online media marketing works together to achieve your marketing goals.
Learn free online marketing tools to save time.
How marketing has changed for small businesses & nonprofits
FREE Content Marketing with Email & Social Media
Learn how to use content with email plus social media to motivate your contacts.
Learn how to find & write content that gets results.
How to design effective email marketing.
Expand your reach with social media.
FREE Grow Your Business Faster plus Worksheet
Get my marketing worksheet to grow your business faster by targeting and setting marketing goals and adding online tools for today.

Learn key concepts of email, social media marketing strategy and other automation tools
You will be guided through a process of creating a digital marketing strategy that is unique to your business or organization.
FREE 60 Ways to Grow Your List
Learn 60 easy ways to grow your email marketing & connections list to grow your business.
Learn ideas & strategies to capture new contacts, grow your list, & take action to help move business forward.
Learn how to use social media, events & incentives/giveaways to grow your list.

$159 Email Marketing Laptop Bootcamp
Are you making the most of your email marketing program?
Best practices for using email marketing.
Learn how to segment your contact lists for creating more effective messages.
Hands on training using Constant Contact email templates.
Integrating actions into your email.
Scheduling and planning content.
$159 Social Media Sells plus Create Facebook Ads & Landing Pages That Work Laptop Business Bootcamp
Bring your laptop and learn to create Facebook ads that work. This hands-on training will teach you how to create facebook ads and landing pages to help you accomplish your marketing goals. Additionally, you'll learn how to improve your social media and website performance to maximize your ROI.
Demographic profiles of different social media platforms and who uses them
How to set up facebook ads and manage your Facebook Business Page for success
Strategies for building fans and getting clicks on your ads
What to expect from facebook ads and what they will not accomplish
Tour of the tools and what they can accomplish including video ads
Content and how to meausure your results to improve your campaigns
Tools to help you get more done
$159 Laptop Analytics for Business Bootcamp
The best way to know what you are getting from your investment of time is to learn how to measure your online results. This class will review some of the many options you have online to not only learn what to measure but how to improve it over time. The class will include:
Measuring tools for Google Analytics, Facebook, LinkedIn, Twitter, YouTube and email marketing and other tools you can use online.
Information on how to chart your results and improve them over time
How to see if your online advertising is working
How to measure your traditional advertising program to gauge its value
$159 Laptop Pinterest Bootcamp
Pinterest is the number one direct response social media platform to date and you can get results the first time you use it if you set it up right and your website is ready for action. The key is your strategy. You will set up and implement a Pinterest strategy and tie it in with other social media to make the most of your presence. We will show you the code to pin to your websites and how to create boards so that your customers and prospects will want to share with their friends and followers.
How to create boards that your customers and prospects will want to share with their friends.
How to create pins that others want to share--The strategy in pinning to create more results.
How to use pins on your website and in your browser strategically.
How to set up boards that create a connection between you and your target market.
How to leverage your facebook and other social media to make the most of your Pinterest.
How to get the code to pin to your websites.
$159 Laptop Content Marketing Bootcamp
Blogging, Email Marketing and Newsletters—how do you get an audience to be interested enough to follow your efforts? Learn more about what you can offer to keep your clients and similar prospects engaged enough to follow or connect with you in the future. It's all about your content and how you sell it. Roll up your sleeves and create engaging content for your next newsletter, blog, social media campaign or to enhance your website. And how to use social media to deliver your social content to a wider market.
How to create engaging content for your website blog and social media platforms.
How to add search engine optimization to your website blog and social media.
Creating content that can be repurposed again and again.
Where to find online sources to provide content to keep your customers and leads interested.
Determining content that is best for your newsletters & announcements.
How to measure your results and improve your content over time.
$159 Laptop LinkedIn Bootcamp
Learn how to complete your LinkedIn profile and how to build connections that will help grow your business. Learn tips and trick on keeping your posts up to date and interesting, without taking too much of your time.
Best practices for LinkedIn
Expanding your connections
Creating and Adding Groups and Maximizing Them
Adding and using applications
Getting recommendations
$159 Twitter Bootcamp
Learn how to make the most of your posts and how to use Twitter for valuable online research. We review tools that help you manage and measure your Twitter efforts.
Starting your Twitter program
Manage Twitter with tools
Determining Twitter content
Twitter research benefits
Measuring Twitter results
Tools and resources for using Twitter